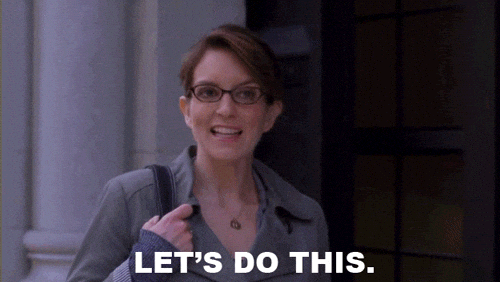 Three weeks of business viz boosting
Okay, it took longer than three weeks. It took about six months. Six months of reading, learning, listening to podcasts, buying courses, asking questions. And then I started to put it all into motion.
In three weeks I managed to:
Guest on a high profile podcast that I've been listening to for a while, that I LOVE and aligns with everything I believe in

Host a masterclass on content creation for a really big company

Guest contribute for several publications online
I mean, BOOM. BOOM to the max is what I say to that. All of this gets eyes right where you want them: on your business. 
Here's what I did:
1. Podcasts. Not Yours.
Slam as many podcasts in your earholes as you can. Everywhere you go.
Stuck in a queue? Listen to a podcast.
On a train journey? Listen to a podcast.
Grocery shopping? Listen to a podcast.
Listen to many of them. Different kinds. Find the top three that you love. Then comment on the episodes that really help you or teach you something. Engage with the content. Tell the podcast creator what their work has done for you.
Follow the podcasters on social media. Comment on their posts. Don't expect them to reply (but if they know anything about good content creation and value, they will). 
The long game? Podcast hosts LOVE interaction. And if you're liking, commenting on, and sharing their content, they may invite you to guest on their show. And that is brand visibility gold.
2. Respond to Emails
We're all on the lists of people we enjoy hearing from. And we're on the lists of people we don't enjoy hearing from too. So…first, get some clarity. Whose emails do you NEVER open? Unsubscribe. Don't feel bad. As a list owner myself, I'd far rather someone unsubscribe from mine than never open my emails, because of OPEN RATES, people.
Get on the lists of the people you feel a connection with. Sometimes they'll send you an email that really speaks to you. Or they'll invite you to reply. Do it. Spend some time responding to them. Tell them why their email spoke to you. Share something about yourself.
I did this a couple of months ago, and it got me onto a very high-profile podcast. It was a total thrill, and I loved every second of it.
3. Be You. Always. Everywhere.
In all of your content, your bios online, everything…share who you are. Talk about what you believe in. Being you is the single most powerful way to leverage your USP. YOU. You are your USP. Own it.
If you're commenting on someone's podcast, and they want to check you out, they're going to go to your socials. You want to make an impression. You want them to know who you are. This is how you attract like-minded people, who want to hear your story, and who want to feature you in their content.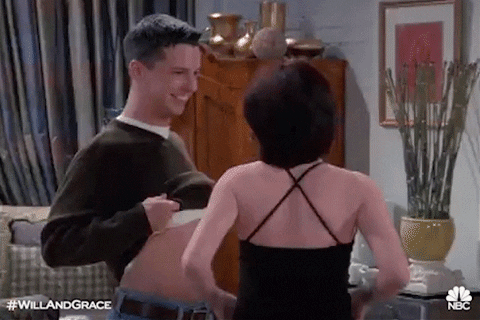 4. Write What Scares You Most
I have a weekly blog, and I can tell you that the posts that do best are the ones that I'm most nervous about writing. The ones that talk about my feminism. The ones that are personal. The ones that don't actually focus on business at all. I realised this when I wrote a blog a few months ago about something pretty nasty that happened to me. It was raw, emotional, and honest. It allowed people to connect with me. It got me featured in masterclasses and podcasts and it has grown my business. You can read it here.
It might scare you, but that's when you know it's going to make a mark. People want to connect. They want to feel. Write what moves people. The time you were bullied at school? Write that. The time you got your heart broken? Write that. The time you were fired or you failed? Write those stories. 
Those things create connection. Connection is a powerful tool in networking and selling. Use it.
5. Contribute to online publications
Many, many publications online are looking for guest contributors. 
I write for a couple of them, like Euronewsweek, Authority, Medium and She Owns It. You don't have to be a writer to write for them. You just have to have something to say about your niche or industry. If you know things that can help people, write about them.
How can you do this? 
Visit their websites and look for the 'contribute' button. A lot of them will have one and you can submit your ideas there. Or you can email them.

Join HARO. Help a reporter out is a fantastic way to engage with reporters looking for stories. They'll send you three emails every day PACKED with topics you can choose from. You'll be able to submit your idea. Then, they may feature you and your business. It's gold! And it's free.
Go Forth and Give Your Business's Visibility a Boost
These five tips worked for me. They'll work for you too. They'll take time. Don't give up. Keep pushing. Do one small thing every single day. Dedicate an hour to it. It's business development and it is vital to your give your business's visibility a boost. You've got this!